Hi,
I bought a wacom cintiq pro 16 UHD
ref : 1620A-EU
I use it in 4K with wacom link plus (display port + USB) on a macpro 2013 (cylinder) and with another 4K screen.
Macos 10.14.1
Everything seems to be ok except I can not open "Wacom screen setting" ("Parametres d'affichage Wacom" in French).
I have this error message: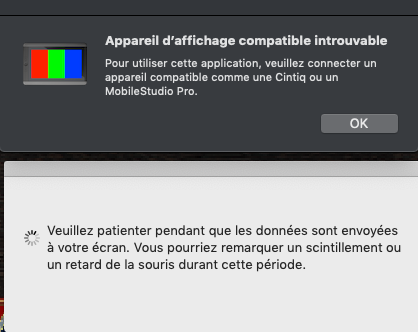 In english = To use this app, please connect something compatible like a cintiq...
Do you know this problem,
Thanks